The wonders of gay furry porn
Rule 34: If it exists, there is porn of it. Gay furry porn is just another confirmation of this wide-known internet rule. Furry porn movies may not be the most common niche, but they are definitely exciting to many porn lovers.
There is something so thrilling about jerking off to a video of two hot studs with horns or hairy wolf ears barebacking. It is intoxicating seeing a guy with claws as he covers his partner with warm cum and as the sticky juice makes a mess out of the bottom's fox-like tail.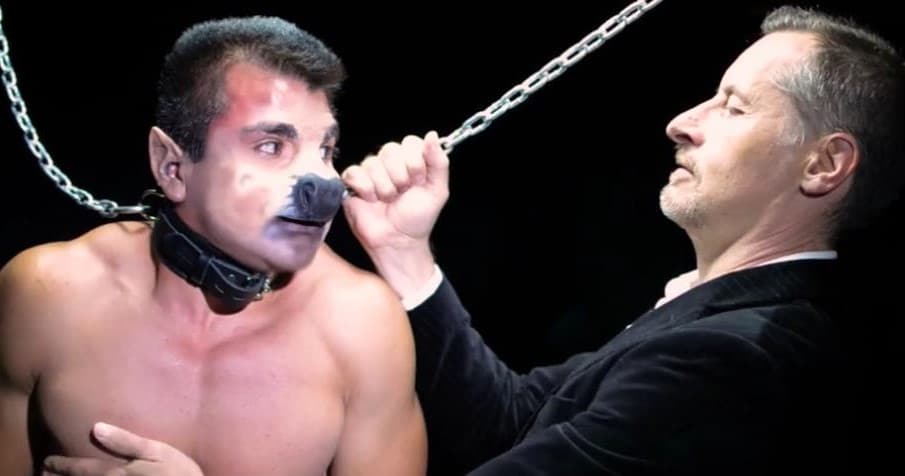 What exactly is gay furry porn?
Let's go back to rule 34. If you haven't heard about the furry community, it is an anthropomorphized animals fandom. Anthropomorphized means that those animals are given human characteristics, like talking or walking on their hind legs. Furries are people who are interested in those characters, usually not in a sexual context, though. Furry fandom members like furry-themed art, furry conventions, and some of them wear tails, ears, or full fur suits.
Still, people have a tendency to turn their interests into pornography. That's why we have sci-fi, epic fantasy, cosplay, and even Fortnite-themed porn. Likewise, some furries (although a minority of them) express their interest in anthropomorphized animals through furry porn.
Furries are often represented as something related to gay porn and the gay community. That representation is misplaced. There are all sexualities and all genders present among the members of the furry fandom. And there is also furry straight porn available. However, one research shows that the majority of furries are male and that a large number of them are not hetero.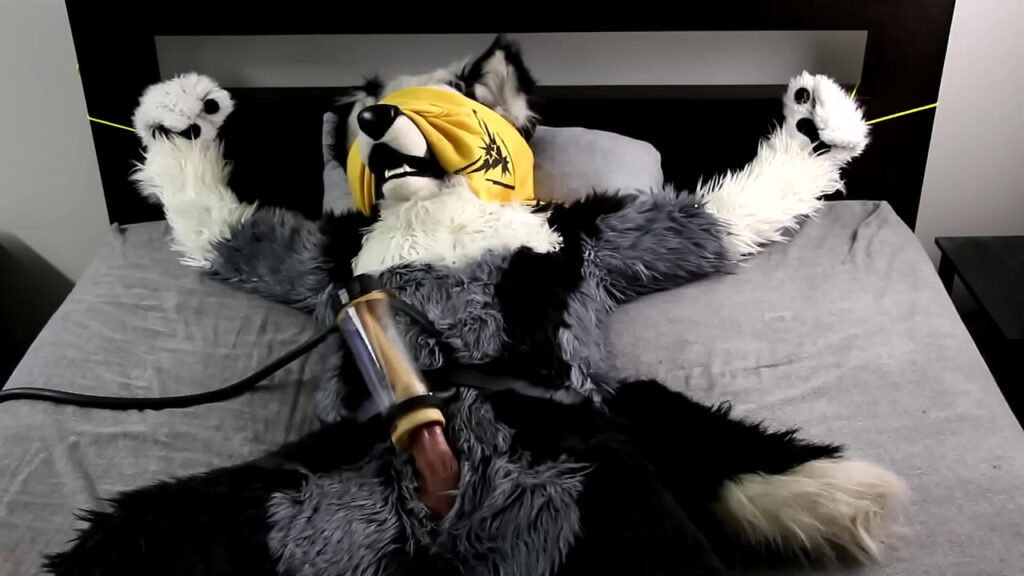 Best gay furry porn online
There are many options when it comes to choosing your furry porn. You can look for amateur performers who are genuine furries, such as Stazz N Wuffles, Maddox Cathias, and Ryff Hyena. Stazz N Wuffles are an engaged couple who enjoy filming themselves in action while dressed in fur. For animated gay furry porn, I recommend Furry Yaoi Hentai.
You can also find many sites entirely focused on furry porn. For example, Growl Boys is not only furry-themed but also has a mythical aspect. It's really artistic, and it shows hot men transforming into mythical creatures on camera. There are werewolves and demons and many animal-like creatures. Horns, fur tails, doggy ears – it all looks very realistic with professionally done makeup and costumes. There are not only barebacking videos but also erotic comics and sex articles on this site. It combines furry fetish with intense fucking and smoking hot pornstars.
Growl Boys is one of the few studios that make furry gay porn movies with real actors. The majority of other professional productions only make animated furry porn movies, while most of the furry porn with real actors is filmed by independent amateur performers.
Furry Porn website is another place where you can find movies with real people in this niche. This site also has an anime category, but there are more than enough categories where you can see humans made of flesh and blood fucking hard. Some of the themes that this site has are Pokemons, dragons, etc.
Not your ordinary fetish
Although not all gay furry porn lovers will go around wearing hairy tails or ears, there are those who do practice furry fetish as a lifestyle. There is no doubt that movies are more exciting when you know that actors are true furries. It makes the pleasure of watching them fuck and suck dressed in fur even better.